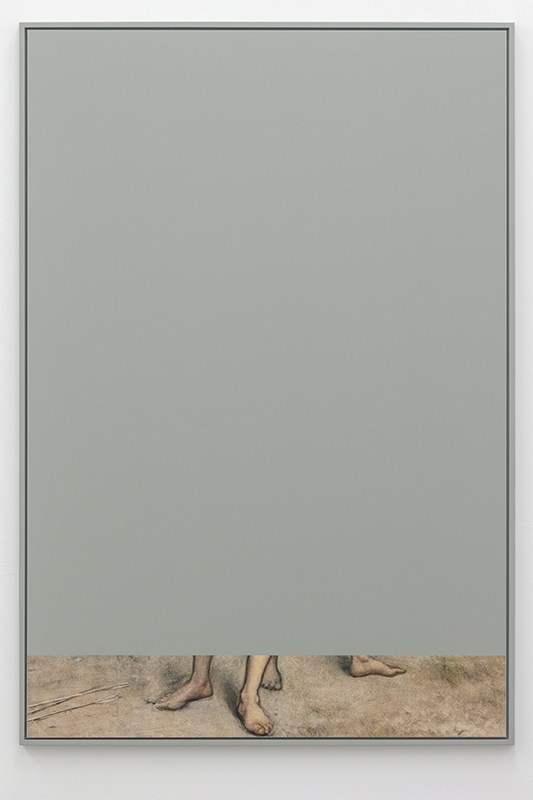 hypersurfacing
NiMAC, Nicosia, Cyprus
Installation at the Nicosia Municipal Arts Centre as part of the exhibition Hypersurfacing curated by Marina Christodoulidou.
2019-2020.
In Star gaze Stelios Kallinikou climbs up Mount Olympus—the highest peak in Cyprus—and creates astrophotography depicting the starry sky and the condensation of his breath. These images assimilate the mechanical operation of the camera and, at the same time, the respiratory function of the body. Radar station focuses both on the RAF (Royal Air Force) Troodos station, one of the main British overseas military installations—in the Troodos mountains since 1878, and on the Starbrook wide-field telescope of the BNSC (British National Space Centre), situated on the same spot since 2016. In these images a colonial gaze is juxtaposed with the critical eye of the artist. Nearby, a young Μoufflon, also in the Troodos area, gazes at the camera. Finally, a fragment of a painting, depicting four naked legs at the lower part of a flat grey surface, forms the work rcsaerh. The narration lays ahead.